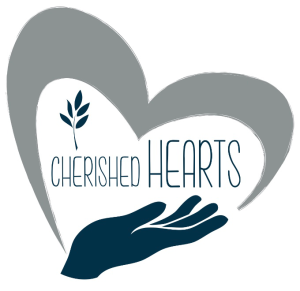 Cherished H.E.A.R.T.S. (Healing Enslaved and Repressed Trafficking Survivors) is a human trafficking intervention/treatment court open to victims of human trafficking and women caught in the cycle of prostitution.   The court has been in operation since February of 2016, when Prosecutors Tammy Meade and Deb Smith sat a kitchen table, envisioning a way to assist victims of human trafficking and offer them a better way of life.  They began identifying defendants who were committing crimes due to force, fraud, or coercion.  To reduce re-victimization of those defendants being trafficked, the Cherished Hearts program was created.
The mission is simple:  To increase the investigation and prosecution of human trafficking and decrease recidivism by offering supportive services to human trafficking victims.
The court provides a multi-phase program lasting at least one year for the participant.  This includes addiction treatment, counseling (including in-patient, if necessary), trauma counseling, random weekly drug testing, frequent court appearances, GED training (if needed), vocational training, and aftercare planning.  Safe housing and transportation to appointments and court will also be provided, if needed.
In order to participate in Cherished Hearts, a participant must have a history of trafficking in Davidson County or elsewhere.  Participants   must complete a screening process, which is then reviewed by a panel of experts in the field of human trafficking.  Representatives from agencies such as End Slavery Tennessee, Mental Health Co-Op, Office of Family Safety and Thistle Farms are part of this review.  Once accepted into the program, a treatment plan is tailor made for each participant and their individual needs.  Upon successful completion of the program, the participant will graduate and her charges will be expunged.  There is no cost to the participants.   Nashville District Attorney contact:  Sarah Butler
Human Trafficking Victim Support
Through our diversion court for survivors, our office has been able to partner with local non-profits to provide wrap around trauma support and services for survivors of trafficking who are criminally involved.
That means we are able to provide services to women who are facing incarceration who may be in this position as a result of their trafficking, or from the trauma of past trafficking.
We provide mental health and physical health services, safe housing, substance abuse recovery via in patient and intensive out-patient treatments, and trauma therapy.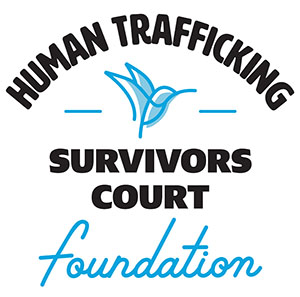 The Human Trafficking Survivors Court Foundation
The Foundation's Mission Statement
To break the cycle of human trafficking by being a catalyst for awareness, by assisting individuals to transform their lives through collaborative action and community transformation, and helping the vulnerable to become the empowered.
The Nashville District Attorney's office works with several agencies to not only curb this horrible crime, but help the trafficking victims find a new beginning. Hannah is a great example of a young lady who took part in the DA's 'CHERISHED HEARTS' program, and now serves a role model for other ladies victimized by human trafficking. Hannah recently met the prosecutors who fought so hard for her in the Nashville District Attorney's office.