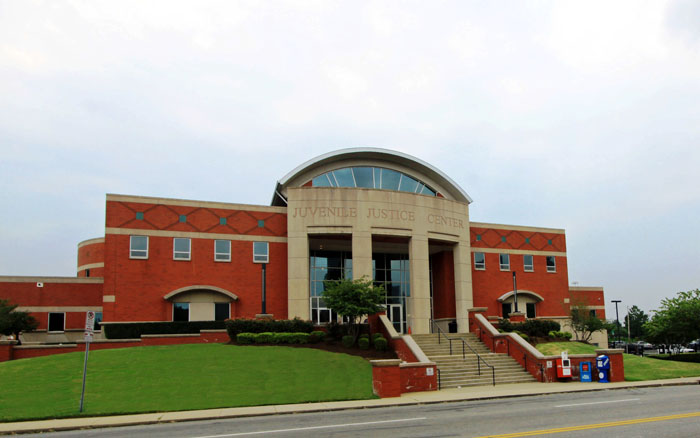 The Juvenile Court Division of the Office of the District Attorney prosecutes cases in which a youth is alleged to have committed a delinquent act (any act that would be considered a crime if they were an adult).
Our office works closely with the Davidson County Juvenile Court to work to meet our statutory obligation of working to protect the victim and the community, treating and rehabilitating the youth, and working to strengthen their families.  These goals are so important to creating a safer community and helping our youth become better citizens.  Our office utilizes standard prosecution techniques as well as restorative justice approaches to enable each youth to reach their potential and thus, keep our community safe.
Please visit the Davidson County Juvenile Court's website for general information about our court and learn about the programs and services that are available in our community: https://juvenilecourt.nashville.gov/
FREQUENTLY ASKED QUESTIONS
Q: When is my Court date?
Q: What is the number Juvenile Detention Admitting?
The number is 615-862-8066.
Q: Where do I call about a runaway child?
Q: What is the phone number for the District Attorney?
Please call 615-862-5500.
Q:What is the phone number for the Public Defender?
Please call 615-862-5740.
Q: Who is my Probation Officer?
Q: Where do I go to file for temporary custody of a child?
Q: Child support questions?
 Tennessee Child Support Services. Child Support Payment Hotline: (615) 253-4394 (local) or 1-800-838-6911 (toll free). You may also call 615-862-7984 and ask the Clerk's Office to look up your account. Note: the Clerk's office can only provide information on payments made at the Clerk's Office.
Q: Who do I call regarding Orders of Protection?
Q: What is Title VI? Title VI of the Civil Rights Act of 1964 protects people from discrimination based on race, color, and national origin in programs and activities receiving federal financial assistance.
If you have a Title VI inquiry or complaint, please contact the Human Relations Commission at 615-880-3370 or or click here.
Q: Can I talk to the Judge?
The Code of Judicial Conduct and Ethics prevents a Judge from talking about a case. You may contact Judge Calloway's Administrative Assistant @ 615-862-8073.
Q: How do I check the status of my Tennessee Driver's License?
Q: How do I apply for an internship with Juvenile Court?
Click here to access our online application for internship.
Committed to Best Practices
Davidson County Juvenile Court is committed to bringing our probation services in line with national best practices: