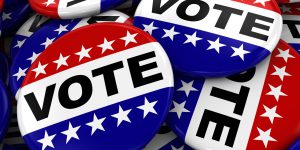 If you have been convicted of a felony, your eligibility to register and vote depends on the crime and the date of the conviction. It is not necessary for a conviction to be expunged to vote.
Click here see whether you are eligible to register to vote.
If you were convicted of a felony in Tennessee on or after May 18, 1981, ask an authorized individual to complete this Certificate of Restoration of Voting Rights for each felony conviction, whether in Tennessee, another state, or at the federal level. The person convicted of the felony offense may not complete this form.

Authorized individuals who may complete the certificate include:

a probation/parole officer
an agent of the pardoning authority
an agent or officer of the incarcerating authority
or an agent of the supervising authority

After the certificate(s) are completed, they must be submitted to the local county election commission office where you reside.

For Election Commission offices outside of Davidson County, click here.
In Davidson County, certificates may be sent to:

Carlatina Hampton
800 President Ronald Reagan Way
Nashville, TN 37210

For questions about completed form(s) submitted to the Davidson County Election Commission, call 615-880-2560.

Once your right to vote is restored, you may click here to register to vote in Tennessee.

The local county election commission office where you reside must receive your Certificate(s) of Restoration of Voting Rights as well as your Voter Registration Application at least thirty (30) days prior to the next election for you to be eligible to vote in that election.
The Davidson County District Attorney's Office is not acting as your attorney for voter restoration. This information is provided as a public service. For more information about this process, please call the Tennessee Secretary of State's office at 1-877-850-4959 or visit their website.