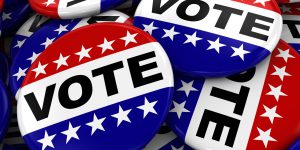 If you have lost your right to vote due to a Tennessee felony conviction and have completed your sentence, you may call our office for assistance in restoration of your voting rights. Most individuals who have completed their sentence are eligible for this process.
We will assist you in obtaining information that is needed to be included for your certification.
Anna Richardson will be coordinating these efforts and can be reached at AnnaLRichardson@jis.nashville.org
or 615-862-5500 extension 70222.
Please be advised that the District Attorneys Office is not acting as your attorney for voter restoration. This information and assistance is being provided as a public service.
Click here to download The Certificate of Restoration of Voting Rights form.