The District Attorney General
The District Attorney General for the 20th Judicial District is responsible for the prosecution of all alleged violations of state criminal laws that occur within Metropolitan Nashville and Davidson County. Both felony and misdemeanor crimes are prosecuted by the District Attorney's Office as well as the criminal acts of juveniles (persons less than eighteen (18) years of age). District Attorney General Glenn R. Funk was sworn in to office on August 28, 2014. He became Davidson County's 36th District Attorney and only the third since 1966. Under his leadership, the District Attorney's Office is focused on prosecuting violent crime in our community and protecting vulnerable victims.
"The District Attorney's Office is committed to public service, fairness and justice for all. Our focus is on protecting vulnerable victims from violent crimes and to make sure victims have the best lawyer in the courtroom. Our mission is to make Nashville a safe place to raise a family and grow a business."
–Glenn R. Funk, District Attorney
---
Season To Remember 2020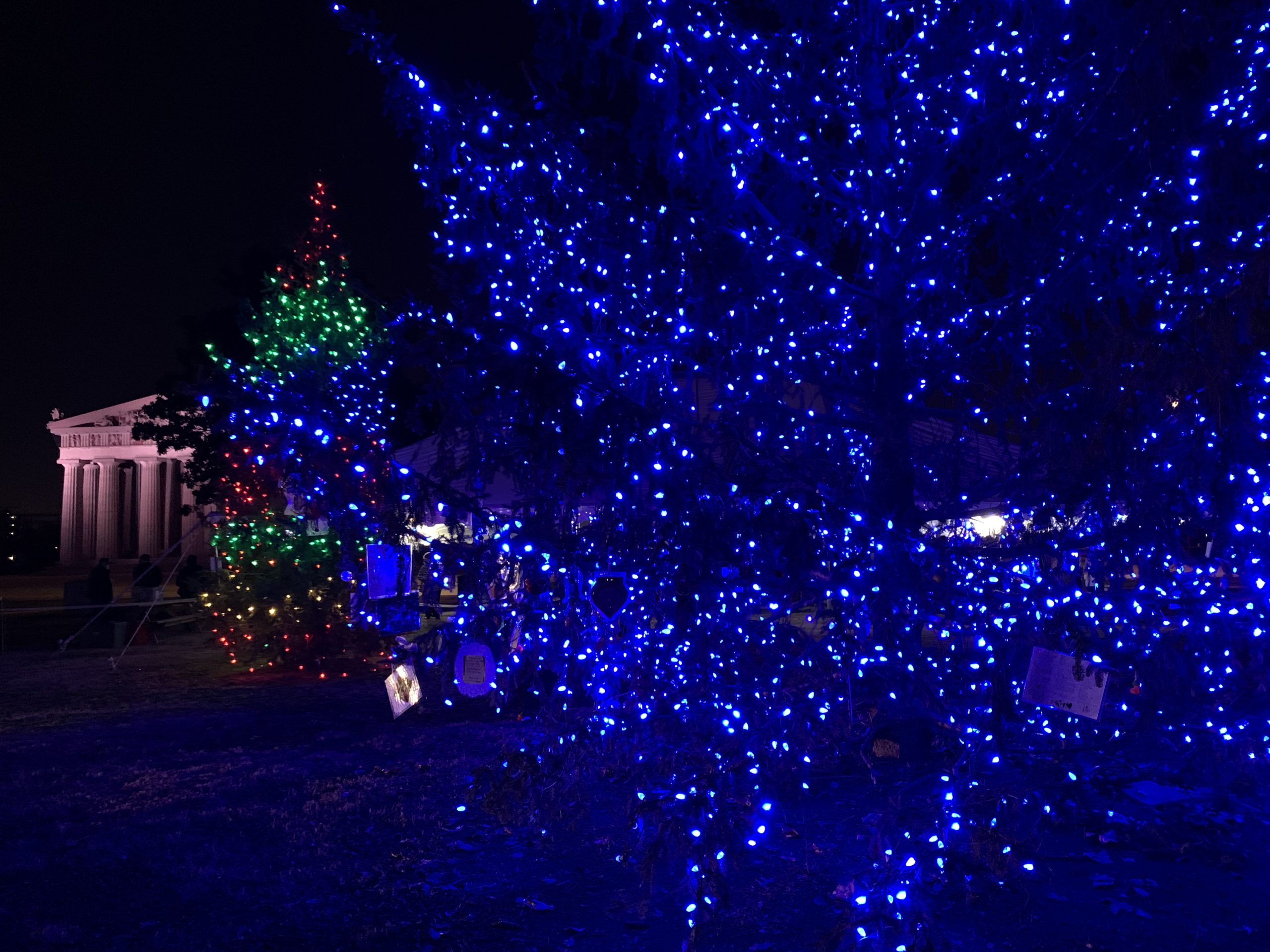 Season To Remember 2020 looks very different this year. The annual event to remember and honor loved ones lost to homicide was held Thursday night, December 10th in Nashville's Centennial Park. Due to COVID, the event this year featured a four hour long 'open window' time period where families of victims could come and hang a memorial ornament on the blue-lit remembrance tree, while still observing social distancing protocols.
This year's event also featured this 42 minute long video, produced by the Nashville District Attorney's office under the leadership of General Glenn Funk. It showcases some of the individuals being remembered and highlights the importance of this event put on each year by the Nashville Voices for Victims.
To view the video, click
here.
---
The DA's office and Metro Police stop HIV Positive suspect from infecting more victims.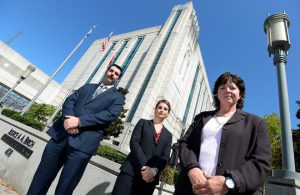 A man believed to have infected dozens of women with the potentially life threatening virus, HIV is now behind bars, thanks to the hard work of the Nashville District Attorney's office, Metro Police Detective Kevin Wiles, Criminal Court Judge Steve Dozier, and the victims who had the courage to testify. Danny Perry II is being labeled as a "Predator", according to Assistant District Attorney Kate Melby, who handled the case for the Nashville District Attorney's office alongside Victim Witness Coordinator Cathy Harrison. Melby added that even though Perry is now behind bars for the next six years, more charges would be filed if more victims come forward.  "We're here for any victims who have the strength and courage to come forward.  We want them to know we'll support them no matter what the circumstances."
Read the entire story here
---
ELDER ABUSE:  One of the fastest growing crimes in Tennessee.  We need YOUR help to stop it!
---
Task Force Created to Prosecute Elder Abusers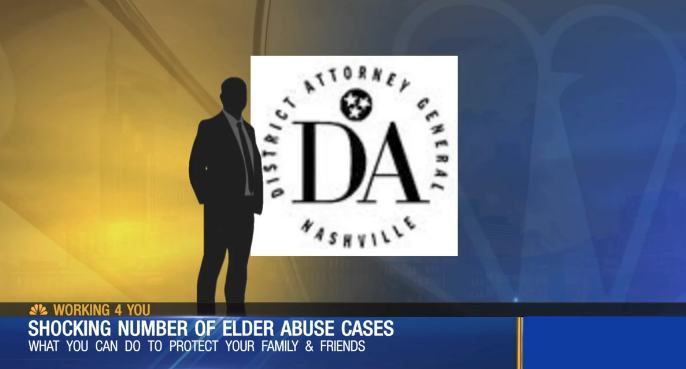 A new task force from the district attorney's office that takes aim at the abusers of elderly people and other adults who are vulnerable is netting big results. Since January 1st of 2019, there have been more than 530 reports of possible abuse that have crossed Davidson County Assistant District Attorney Brittani Flatt's desk. Not all of the cases will result in prosecution, but each one is being examined by the team to determine if action is warranted. "Abuse can be physical abuse, emotional abuse, sexual abuse, financial exploitation, or even neglect" said Flatt. "All of those referrals that the adult protective services received here in Davidson County. We review all of them to learn if there are any criminal allegations alleged in the referral." Flatt admits abusers are often times family members, neighbors, friends or healthcare providers. She said the closeness of the victims and their abusers is what causes the problem.
"We're not just taking that stranger off the street," Flatt said. "We're taking that person that supposedly cares about them and is taking care of them. So, if we take away that individual, who is left to provide for them?" That's one of the reasons many victims fail to come forward.
If you suspect someone is being abused, contact the Davidson County District Attorney's office at 615-862-5500 immediately.
---
DISTRICT ATTORNEY GENERAL GETS TOUGH ON FIGHTING CRIME
WKRN News 2 (ABC affiliate in Nashville) featured District Attorney General Glenn Funk on their weekly news magazine show called "This Week with Bob Mueller". General Funk spoke on a number of topics, ranging from the rising teen crime rate due to the easy access to weapons, to the mental health issues plaguing our community.
http://www.wkrn.com/community/this-week-with-bob-mueller/this-week-with-bob-mueller-may-13-2018/1173890807
---
Domestic Violence Awareness
The District Attorney's Office is committed to assisting victims of domestic violence and enhancing the public's awareness of an issue that impacts thousands of Nashville families. One of the most powerful method's of control and coercion in domestic violence cases is strangulation.  Strangulation is an expression of an abuser's ability and willingness to take their victims' lives at any time. SIX THINGS YOU SHOULD KNOW ABOUT STRANGULATION
---
Tool Could Reduce Domestic Violence-Related Deaths
---
TENNESSEE TITAN'S DERRICK MORGAN TEAMS UP WITH THE DA'S OFFICE TO TACKLE TEEN DATING VIOLENCE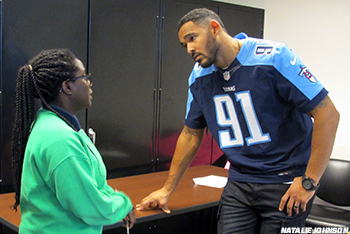 NASHVILLE ,Tenn. — As part of Teen Dating Violence Awareness Month, Titans linebacker Derrick Morgan recently visited the Davidson County District Attorney's Office to speak about relationships, respect, and personal growth with seniors from LEAD Academy.
With son Elias in attendance, Morgan talked to the group about the importance of developing positive relationships, and spoke from his own experiences with his wife Charity about learning what that looks like.
"I really had to take an honest look at myself, and realize that relationships are all about compromise. It's not always one person's say-so over the other, so through that process, I realized how selfish I was. In a relationship, you have to put the other person in front of your own needs, and everybody's not ready for that. Everybody's not ready for a relationship, everybody's not ready for that commitment. But if you do make that commitment, and if you do step out and take this opportunity to be with somebody, you have to make sure that you put their needs above your own and respect them."
---
What is 13?