CONGRATULATIONS to Assistant District Attorney Kate Boston Melby, Criminal Court Division I Team Leader Wesley King, and their team for a recent DOUBLE HOMICIDE CONVICTION.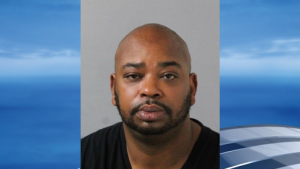 On March 2nd of this year, 38-year-old Marcus Perry was found guilty for the murders of 21-year-old John T. Morrow and 38-year-old Abdinasir Jimale. It took the jury only 1.5 hours to convict Perry of gunning down the 21-year-old Morrow at Club Kilimanjaro on September 25th of 2016 following an argument. Morrow was celebrating his 21st birthday when the shooting occurred, and Jimale was a bystander at the club. Club Kilimanjaro, which had a history of violence and complaints, was padlocked and demolished shortly after the murders.
This was ADA Kate Boston Melby's first First-Chair Murder Trial, and a double homicide at that. As Team Leader General Wesley King said in a memo to Kate (and copied to Nashville District Attorney General Glenn Funk): "Double murders don't come around very often. The prosecution through jury trial of these types of cases is extremely rare … (Kate) not only shepherded the case through jury trial, but obtained convictions on the indicted offenses…..
• 1st degree premeditated murder for the death of John T. Morrow
• 1st degree premeditated murder for the death of Abdinasir Jimale
• 1st degree felony murder for the death of Abdinasir Jimale in the process of killing/attempting to kill John Morrow
• Felon in possession of a weapon
An automatic life sentence of 60 years behind bars was imposed for each victim.
Team Leader Wesley King added this about Kate Boston Melby and her courtroom skills: "This was a major achievement and I just want you to know how lucky the people of the community are to have such an able advocate."
ADA Melby credits a fantastic team of professionals, including Division I Team Leader General Wesley King for his guidance, Metro Nashville Police Detectives Melody Saxon, Chad Gish, and Chad High, (and Det. Jason Moyer for last minute video work) along with District Attorney Investigator Randy Martin, Victim Witness Coordinator Cathy Harrison, and District Attorney Audio Specialist Terry Faimon, and Carina Estera for transcribing the transcripts. She also credits brave civilian witnesses who came to court and were willing to testify, despite being scared.
When law enforcement agencies and the community come together, justice is served, our city is safer, and victim's families can begin the healing process.